Current date/time is Sun 22 Sep 2019, 12:25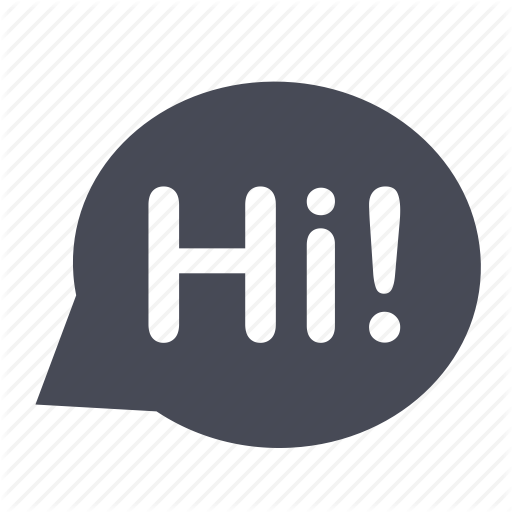 Welcome to the official Games4theworld Forum!




This Forum uses various types of adverts for financing the operation costs. Read this here to learn more. If you do not agree with the policy, feel free to contact the Administrators of the Forum to suggest other adverts/ideas, or alternatively leave this Forum now please.

The "games4theworld.org" website is NOT actively used anymore by the current G4TW team; some of the information there may be outdated, or the download list may be incomplete. You're more than welcome to use the resources (.torrents/magnets, TS3 store items, etc.) as long as the site is online, though. But for more up-to-date information on our work, please follow this Forum here. Thank you!


Does your Internet Service Provider monitor your (torrenting) activities? Unfortunately that seems to be more and more common these days. Especially in the US, and

&nbspvassal&nbsp

states such as Germany, France, or the UK. Check out

this thread here

for ideas about VPN services! Yes, good VPN services cost a bit of money, but it will save you many problems, later down the road!
We are progressively switching from .rar archive files for our downloads, to .7z archive files! You will need the program 7-zip to open these files; which you can grab for free, from the site

7-zip.org

!

Other useful links (click to unfold)!

Here you can find a number of important guides that can help you solve a great deal of problems already:




If you have a problem about The Sims 3, read this guide to fix 9 out of 10 problems !



Want to know how to install The Sims 4? Read up this guide here to learn about the correct install order and fix most issues !



For a walkthrough about The Sims Medieval, check out this announcement.



Basic information about Games4theworld's The Sims 2-release can be found here.

Have a look at the title of each Forum subsection and the descriptions below, to find out what each section is about!



Once you found the Forum subsection that is suitable for what you want to know or need help with, go inside the Forum subsection and click on the button named "Open a new topic".



Try choosing a clear topic title! While the team of Games4theworld reads all topics regardless of the topic titles, you may draw the attention of other users to your thread more easily, and hence you could get a quicker reply.



Please be patient when waiting for a reply! All team members of Games4theworld are volunteers, therefore we cannot be online 24/7. Should your question go unanswered for 24 hours after posting it, you may notify a Forum Moderator or Administrator. Visit their Forum profiles and go under the "Contact"-tab. Click on the green e-mail button and write a message.



Once you received a reply, please try giving a follow-up reply, so whether the provided solution worked for you, or not, or what any new problem is, etc. That way, the team members & other users have clarity about your issue (and can maybe mark the problem as "solved"), or they may provide follow-up solutions as well. Either case, it is helpful not just for you to keep up the discussion, but also for the team & the community!



Should you still feel lost, or if you have a more general question about navigating through the Forum or any other Games4theworld-related platform, feel free to open a topic in our Site Navigation & Suggestions
-
subforum. Alternatively, you may also message a Forum Moderator or Administrator privately about navigation issues.

Please note: problems and concerns about software, games and hardware should ALWAYS be posted on the Forum.
You should not send private messages to Games4theworld team members about these issues. The reason for that is, that we already have the Forum for support, and posting these questions on the Forum may get you a quicker reply as well, because more team members and regular users will see your question(s).

For further tips to navigate through our Forum, check the Forum FAQ.

Games4theworld is - for the most part - a Forum centered on helping people, mostly about issues surrounding PC games, software and hardware. However, there are plenty of other opportunities for chit-chat as well! For starters, there is The Sims Emporium for chatting about The Sims games, and then the Gamerlounge for PC games in general.



In addition, you can view the daily active discussions here as well as unanswered threads.



There are various ways of staying in touch with the Forum and the Community: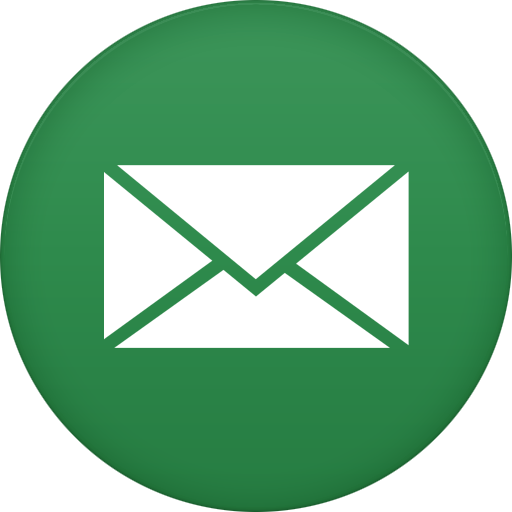 The e-mail newsletters.

The Minecraft server of Games4theworld.


Our Games4theworldclub YouTube channel.
Our Twitter page.
Song of the day:
Games4theworld Announcements & Contact

Topics
Posts

Last Posts
Mainstream stuff

Topics
Posts

Last Posts
Indie Games

Topics
Posts

Last Posts
Games4theworld's new side-project focusing on Indie game releases, reviews, discussions, news, tutorials, and more!

Moderators:

The_gh0stm4n

,

Moderators

9 Topics
47 Posts
Paralives: An Indie life simulation game
Fri 20 Sep 2019, 05:32
Kels

This section is under construction and only accessible for Administrators! It will be re-opened once a Minecraft hosting solution has been found.

Moderator:

The_gh0stm4n

43 Topics
393 Posts
Changes?
Fri 26 Jul 2019, 23:34
The_gh0stm4n
The Sims 4

Topics
Posts

Last Posts
The Sims 3

Topics
Posts

Last Posts
Oldskool The Sims games

Topics
Posts

Last Posts
Post about your issues with the O.G.s of The Sims games: our The Sims 1, 2, Medieval, Stories and MySims

downloads

.

Moderators:

The_gh0stm4n

,

Moderators

752 Topics
4069 Posts
The sims 1 - start.exe.
Wed 11 Sep 2019, 22:28
SassySimsPlayer

Here you can find fixes for known issues with our The Sims 1, 2, Medieval, Stories and MySims downloads, as well as various other user-submitted tips & tricks here!

Moderators:

The_gh0stm4n

,

Moderators

37 Topics
85 Posts
The Sims 2 Soundtrack.
Wed 09 Aug 2017, 23:42
The_gh0stm4n
Mac OS section

Topics
Posts

Last Posts
Off-Topic

Topics
Posts

Last Posts

In total there are 164 users online :: 1 Registered, 0 Hidden and 163 Guests
Most users ever online was 1031 on Fri 22 Jun 2018, 22:44

Registered Users: BrownRabbit
Members connected during last 24 hours : ajvnek, Alex0, AlexaHart, anadius, andrewtjb, AriboChan, ashemain, axzul, baggybean, behensks, BrownRabbit, Calypso, chaching, chaoticpeace4, ctnurulaini88, dorkam0ngus, DutchieGoes, EmilyShurley, Emma25002, emmanz, ezgi777, galzrul, gittelbug, grieralexander, Honkers, irulethe99, JellyCakes2000, Jiki-Seihin, junior500, kamarca, KpCarnright, Ladyjr0511, LieutenantShini, lovergirl171, metrice2121, Midushy, missAmunet, mochicakes99, momoshiro88, nico kusters, nicsus, pirlouit, Pliko, reichenbastard, sasgirl, sativaeden, sbabby, sharrenuk, Shinatobe, shinji257, simp21, stcharlesmom, The_gh0stm4n, tvdfan101, unlockit, Wasin.m

Users having a birthday today : Calvind2000 (44), Daphoenyx (33), Enny2209 (19), Me4k0r3a (19), NaDiiaSimmer (24), Ochalnin (29), Pato_7 (25), Paulyna (29), RockaSimmer (20)
Users with a birthday within the next 7 days: *Tami* (28), 2Thu (26), abaga27 (22), Ace Anne (23), afterhanabi (28), Alex Jason (21), alice6 (26), alix.hess19 (28), amada2122 (31), Anarande (28), Angenix (575), auti (25), berrye (22), BlackDiamond76 (27), blackroseMD1 (40), Bliss1991 (28), cagil99 (21), candyl (22), CHill-F2D (31), condor (63), Darkness2609 (18), dcruz_81 (38), Deadbydawn (69), DigitalEyes (47), eluphay (33), emosirrow (21), Ensign_Chekov (30), Gabi29 (28), geknees (23), HABBOLIFE (25), hackdafootball (22), hemmo67 (22), homekeys (24), iamryG (24), iLeeSims (23), imstargazer14 (55), Inoxie (26), jadeaileen041812 (28), Jaxtar (29), juanitauzoma (17), kesuki18 (26), Kill3rKushh (24), Kily (23), kiszcat (40), KittyCat (23), kramz4u (28), krystalux (26), Kyoiza (26), LeeDanTaylor (29), LeeTaaylor (23), lessthanamateur (20), loner681 (51), Lucas_Richardson (25), M.D.Simologist (23), mackenzielove (20), Mariztle (19), megmbon (33), Melly 2132 (28), michael64142 (21), MommaB14 (24), NikkiJayne (32), nspf (22), omar1999x (23), Patri86 (33), petrsimscz (22), pickmanose (25), Pikachu (30), pyuu (21), Qb8472 (26), QueenieB (32), Rainie (31), Remnant (24), rizkey (22), RockSaltShells95 (24), ryma2609 (29), sapphiress (27), SedaK (27), shala6 (48), Sinstress (44), SmashedCat (28), Starbather (19), Swincle (24), tassaadaru (35), Teunemans (24), Tis_valpal (27), Vajtani76 (27), velvetskins (22), vflaten (27), wheeter (62), wistfulprincess (26), x3lightling (25), xKooriix (19), xRazzlexi (31)

Legend : [ Gatekeepers ][ Administrators ][ Super Moderators ][ Moderators ][ Quartermasters ][ Developers / Advisors ][ Partners / VIPs ]
Our users have posted a total of 189318 messages
We have 45787 registered users
The newest registered user is ajvnek
New posts
No new posts
Forum is locked