Heii . This is my mermaid sim's birth . Actualy , at first I thought my sim is getting fat so I took her to the gym all day to take off weight. I swear I never saw that happening , I mean .. WooHoo .. So I was shocked
) . A sim can woohoo on their own initiative? 
  Anyway , when my sim found out that she's pregnant , I found that out too . I was thinking .. if I'm the owner of this caracter .. I would be a grandma ? 
  . So .. this is my caracter from the moment I was thinking I should share with you my "story" .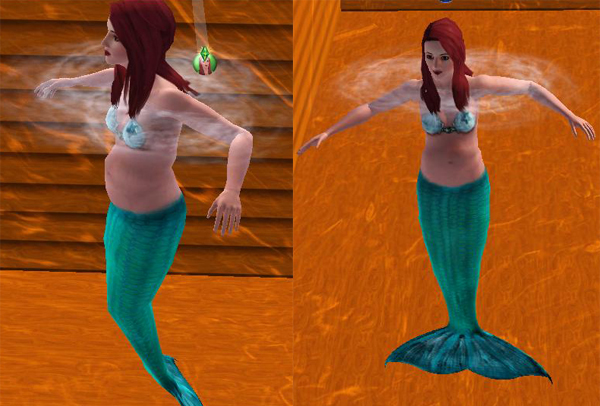 *She's cute,I know :">*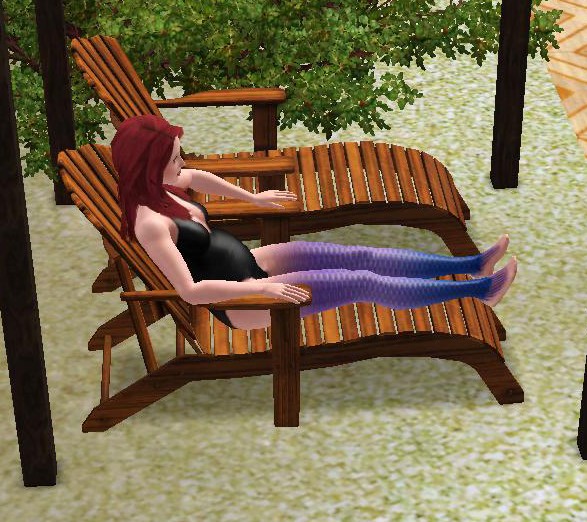 I was nervous because I expect her to give birth, and she was doing all sorts of activities. I was like : Girl! You want me going crazy for real? Birth today !! You want to see me mad? 
After yearssssss ( Just kidding - after a while ) she started having birth . I was something like .. OMG ! YES ! YES ! It's happening ! So .. she started and , after 10 minutes of giving birth ( real minutes ) she decided to go to hospital . 
 Why couldn't she go straight to hospital and not make me wait for nothing ?? + she was SWIMING all the way to hospital .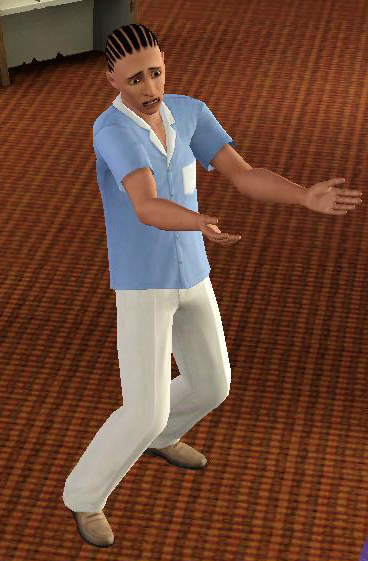 This man was the most scared of all members of that resort. HaHa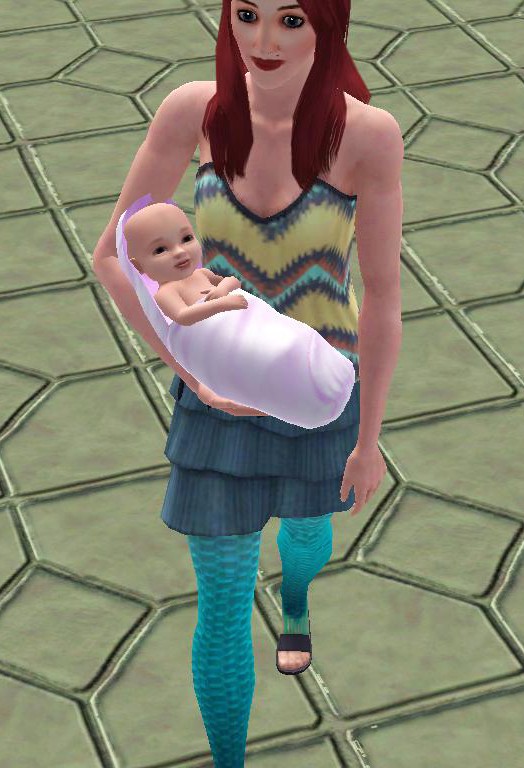 And .. After a while .. Tadaaaa . Girl's name is June ( I like tha name
  ) and she was born with clumsy trait . Not surprising
   .
Aaaand . That's my niece . No ?
  .
Hope you enjoyed and .. Have a nice day .  
Ah , I almost forgot . Sorry for my bad language . 
//EDIT
Just haved her first birthday party and .. She's a mermaid !! I'm so excited . <3
Moderator edit: If you want to add something to your post, you can use the "edit" button.
  It will allow you to make changes to your post, like editing the text or adding something.
- Carlos
_________________
 - 
 - 
 - 
 - 
 - 
 - 
 -

miruna98

Posting Nerd





Windows version

:


System architecture

:


Favourite games

: The sims 3 and 4 / Minecraft.







Posts

: 64


Points

: 2649


Join date

: 2013-06-25


Age

: 21


Location

: Ocna Mures - Romania



---
Permissions in this forum:
You
cannot
reply to topics in this forum