Hello,
Have you wondered about this here ?
In the in-game options menu, you find a hint about a mysterious "Retro" radio station. But when you buy the "regular" stereos from the buy-mode, you cannot seem to select those channels.
But there is a way to listen to that too ! In buy-mode, under Living room -> Stereos, select the "Venue Wall Speaker: Retro". As shown here: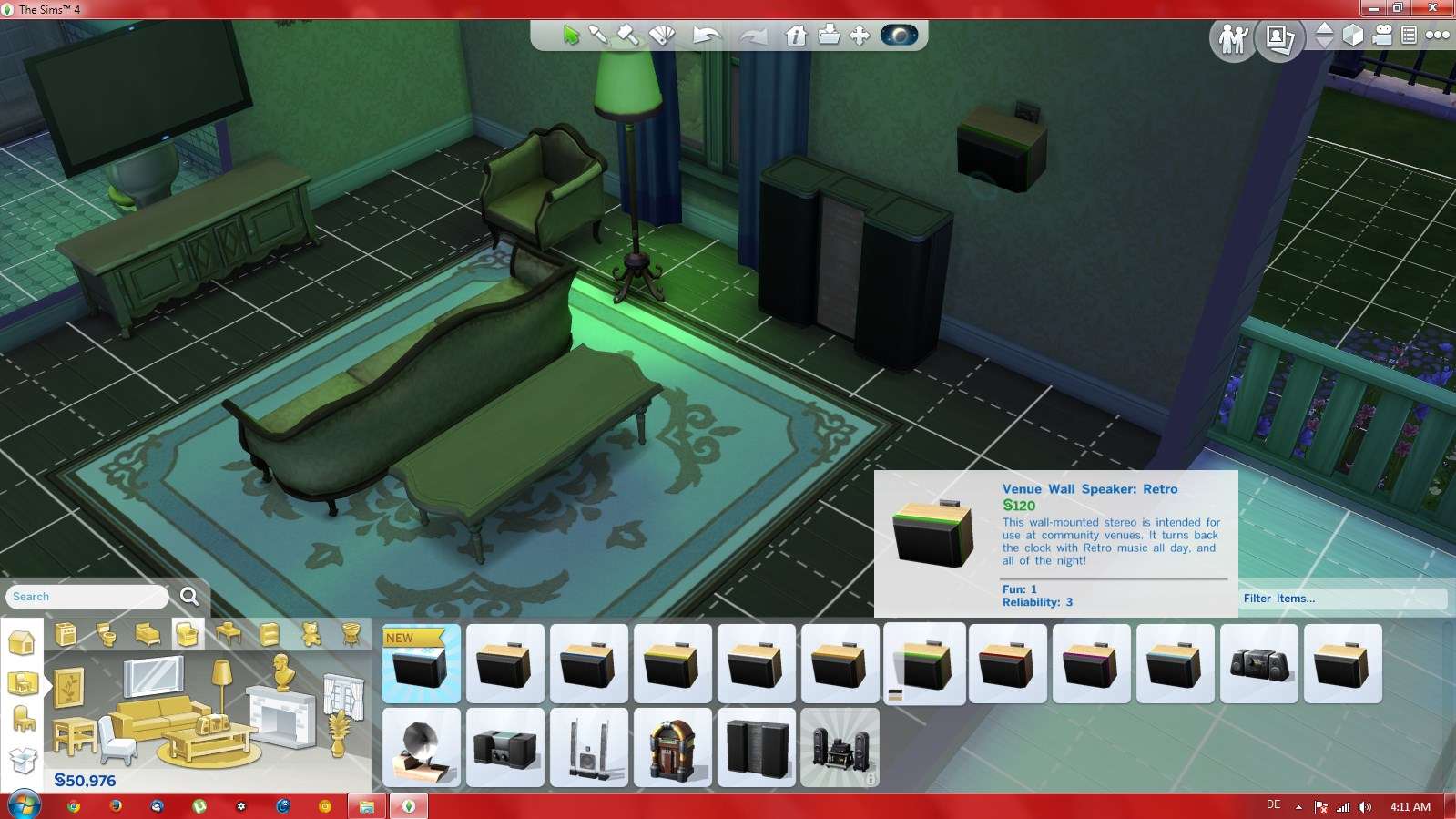 After you placed that wall speaker, and clicked on it, you'll get this: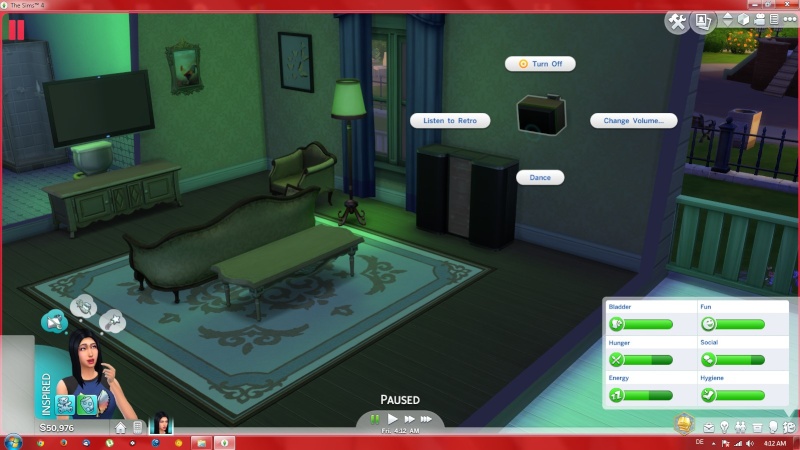 And you can listen to "Retro" now ! Have fun.
Additional note: as the description in buy-mode says, those wall speakers are primarily intended for use in venues, for simple "background music". Hence you do NOT get an option to skip individual tracks in such a wall speaker, unlike in regular stereos.
DO NOT POST ANY QUESTIONS OR PROBLEMS IN THIS TOPIC. INSTEAD, PLEASE OPEN A NEW TOPIC IN THE APPROPRIATE FORUM-
SECTION, EITHER "THE SIMS 4 DOWNLOADS SUPPORT" OR "THE SIMS 4 IN-GAME SUPPORT"! THANK-YOU-NOTES CAN BE POSTED IN THE APPROPRIATE FORUM-SECTION, or directly under this thread.

Note that any and all questions posted under this thread, will be deleted without any explanation or advance warning. We have the Forum sections dedicated to Support purposes, for a reason.




The_gh0stm4n

G4TW RETIRED Gatekeeper
Inspector General / Security Attaché





Windows version

:

Windows 8
Windows 7
Windows XP
Windows 10




System architecture

:

32 bits (x86)
64 bits (x64)




Favourite games

: The Sims 3, L.A. Noire, Saints Row, Red Faction, Team Fortress 2, Overwatch, PvZ: Garden Warfare, Call of Duty: Ghosts, GTA: San Andreas, Counter-Strike, Hitman, Borderlands, The Binding of Isaac, Government simulation & Military strategy games, S.W.A.T. 4, GTA V / GTA Online, Red Dead Redemption II / Red Dead Online, Chessmaster XI, Monster Hunter: World, Paint the Town Red, Destiny 2.







Posts

: 18957


Points

: 25807


Join date

: 2012-11-02


Location

: Liechtenstein / Switzerland / Austria



---
Permissions in this forum:
You
cannot
reply to topics in this forum