Hello all,
This post will try and hint at some possible fixes for those of you being unable to start the game "Zoo Tycoon 2: Ultimate Collection". 
Last updated on 27-02-2017
1) Using a different .exe file for installing
If you cannot get the game installed with the "setup.exe", consider using the "autorun.exe" included in the download, for installing!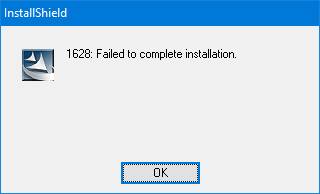 2) Location of the installer-folder.
Some people have hinted it may be a better idea to extract the contents of the .rar download file, into a fresh folder on your C: drive. Using external drives and/or burning the files to a disc may not work for installing the game.
Edit: it may also be worth a try to put the download-folder directly on the desktop and trying to run the installer again. You could even try editing the folder permissions of this download-folder; see 
this here
.
3) Windows updates and more.
I'm not entirely sure if this is essential for the actual installation of the game, but it may be a good idea to check nonetheless. In Windows 10, click on the Windows logo in the bottom left corner and then choose the button named "Settings". From there on, search for updates. 
It is possible/likely that through this you receive an update for the "Windows Installer", and this could be one part to solving installation problems.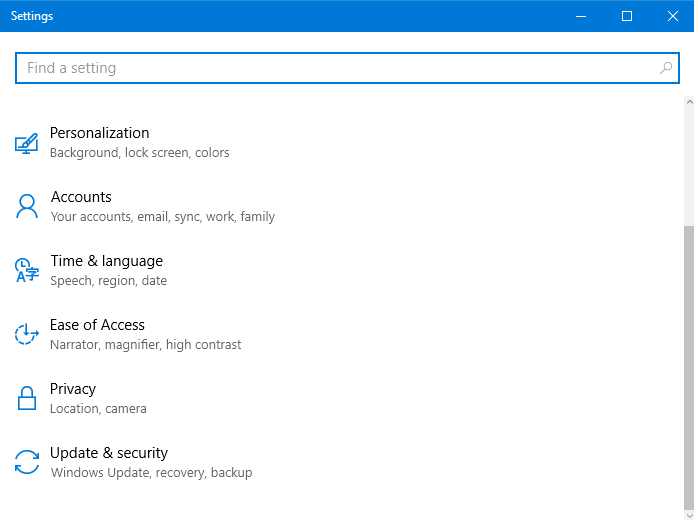 Also, in the installation folder of the download, you can find a subfolder named "directx". At present I am not entirely sure if this can be important, but you should try running the dxsetup.exe. Should you get some sort of error, you may ignore it and abort the installation of this component.

In addition, you can find some other possibly helpful items under
@D' Eradicated
's thread here:
http://games4theworld.forumotion.com/t21811-g4tw-fulfilled-wishes
Click on "Essentials" and download/install the stuff there. In particular, I'd like to draw your attention to the .NET framework and Visual C++ redistributables. Although, again, they may already be included when you install Windows updates, you should try them nonetheless to be sure these components are installed on your system.
4) Running the game "directly".
Other users have also pointed out (see e.g.
this here
) that once you extract the .rar contents into a folder (on the C: drive), you have the possibility to run the game by going to the subfolder named "files" and then running the startup.exe; without going through the formal installation process.

Again, as mentioned before, you could move the download-folder directly on the desktop as well and changing folder permissions. From there, go again inside the subfolder "files" and try running the game from there.
5) Running the installer with Administrator privileges and under compatibility mode.
Also try right-clicking on the "setup.exe" (once you extracted all contents of the .rar download, into a fresh folder on the C: drive) and go under "Properties" -> "Compatibility". Then use the following settings:
Then click on Apply -> OK. to confirm those settings.
6) Possible DRM issues.
Zoo Tycoon 2 - like many originally disc-based games from the early to late 2000s - uses a type of DRM that is not supported under Windows 10. Now, the problems relating to this entire DRM issue seem to be about running the game, not about installing (
Source
). Since Games4theworld's release comes with a NoCD-file, this should technically not be relevant. I am not sure if this DRM can affect actual installation process as well. At this point, I will for now leave it to you Googling/doing more research on your own if you are interested.
You should know though, that we tested the game on Windows 10, with no issues or preparing special "measures" to make it work. 
If you have more ideas about this issue, let me know through e-mail, under this link:
http://games4theworld.forumotion.com/profile?mode=email&u=9706
7) NoCD-file.
You could also try copying the NoCD-file included in the folder named # Crack of the download, into the folder "files", and then replace the existing file. Use this "zt2.exe" (under the folder "files") to run the game.
Until then, good luck!

DO NOT POST ANY QUESTIONS OR PROBLEMS IN THIS TOPIC. INSTEAD, PLEASE OPEN A NEW TOPIC IN THE APPROPRIATE FORUM-SECTION, "NON-SIMS SUPPORT"! THANK-YOU-NOTES CAN BE POSTED HERE.
_________________
Forum Rules // Forum FAQ // How YOU can help seeding // VPN discussion thread // How to install TS3 // TS2 Overview thread

How to install TS Medieval // How to install TS4 // Sims 4 Gallery Collection


You can e-mail me for general questions about G4TW, Forum navigation, and account issues! 


BUT NO GAME SUPPORT.
G4TW Security Administrator
Inspector General & Site Gatekeeper





Windows version

:

Windows 8
Windows 7
Windows XP
Windows 10




System architecture

:

32 bits (x86)
64 bits (x64)




Favourite games

: The Sims 3, L.A. Noire, Saints Row, Red Faction, Team Fortress 2, Overwatch, PvZ: Garden Warfare, GTA: San Andreas, GTA V / GTA Online, Counter-Strike, Hitman, Borderlands, Fallout, Call of Duty, Battlefield, The Binding of Isaac: Afterbirth †, Government simulation & Military strategy games, S.W.A.T 4.







Posts

: 17635


Points

: 23875


Reputation

: 2662


Join date

: 2012-11-02


Location

: Bellisarius Hall



---
Permissions in this forum:
You
cannot
reply to topics in this forum