I created a wrapper for those having trouble with the game running on wine since C&D. There's instructions inside the .zip, but I'll post it here too.
You can get the working wrapper here: 
https://goo.gl/Qn3NmL
How to use this wine wrapper
1) Unzip TS4-Wineskin.zip and drag Wineskin folder where you want to keep your game;
2) Drag "The Sims 4" folder -
the one inside your previous wine wrapper
- to this Wineskin folder, so you'll have both the wrapper and the folder with the whole game;
3) Control+click on "The Sims 4" wine wrapper > Show Package Contents;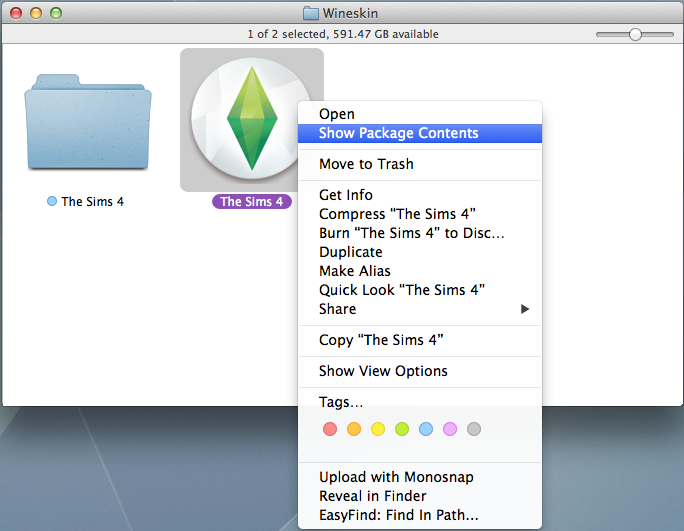 4) You'll have this:
5) Drag "The Sims 4" folder with all the updates and patches inside
Resources/drive_c/Program Files
, like the image bellow;
6) Double click "Wineskin -
inside "The Sims 4" wrapper
- it will open this panel, click on Advanced;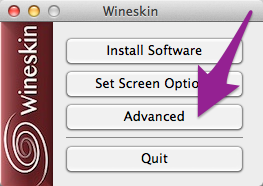 7) Go to Configuration, browse to where the TS4.exe is located (if you did everything right, the path is the same as this one), select it. Your path should look like the image bellow.

Close everything and run the game.
9)
Enjoy!
-
User09
ps
.:
Let the game run "clean" the first time around
. It will create all necessary files inside your Documents/Electronic Arts/ and after you see that the game runs you can drag your Tray & Save over to this newly created one. I would stay away from Mods and CC
unless it has been updated to the latest patch
, since C&D created new routes for the pets to walk and interact around beds, counters, couches, etc, so if the CC has not been updated for these changes, it may brake your game.
How to run the game "clean"
    a)    Find your The Sims 4 folder inside the .../yourusername/Documents/Electronic Arts folder;
    b)    Drag it out of this folder or rename it something else;
    c)    Run the game and let it create a new The Sims 4 folder with all the necessary files. You may need to run twice in my experience for it to "see" all the expansions installed;
    d)    Move your Save folder (the one you renamed or moved somewhere else) to this newly created folder. Move also your Tray folder;
    e)    Run the game, see if everything works, load a lot or family, etc;
    f)    Move Mods folder last, run the game, see if everything works once again.
ps2
.: You may need to run the game twice for all the expansions to show up. I'm not sure yet why this happens, but don't panic if only the base game loads. Exit the game and open it up again. All packs will show up.
ps3
.: This wrapper was tested in 2 different macs running Sierra and Mavericks. It works on both. If after following these instructions you still cannot make your game run, the problem lies inside your TS4 folder, probably you have missing or corrupted files. I suggest you start a clean installation.
Info on what's running on this wrapper:
Wrapper version: Wineskin 2.6.2 (check image above)
Engine: WS9WINE2.16 (check image above)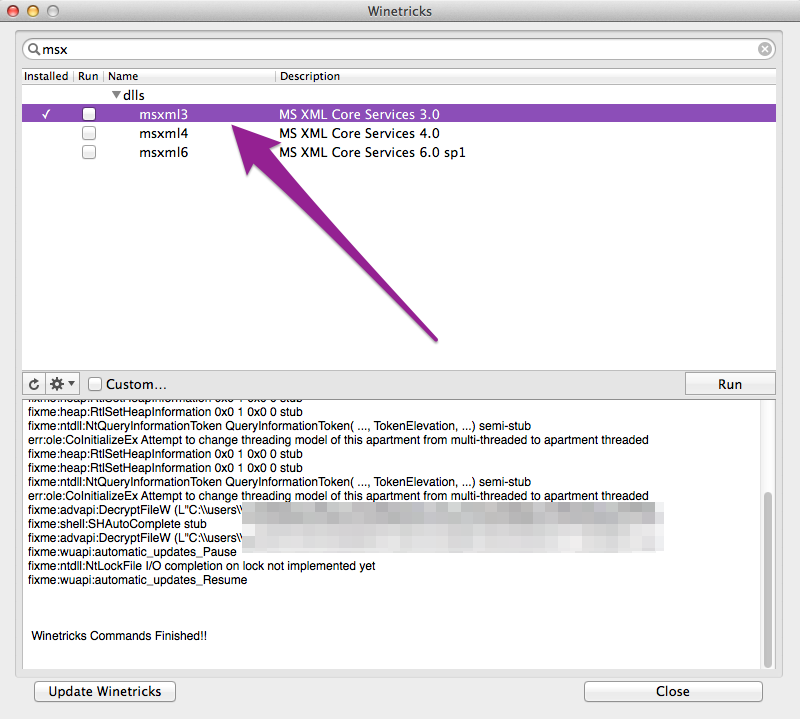 Mod edit: link shortened and moved to "Mac Fixes".
- The_gh0stm4n
DO NOT POST ANY QUESTIONS OR PROBLEMS IN THIS TOPIC. INSTEAD, PLEASE OPEN A NEW TOPIC IN THE APPROPRIATE FORUM-
SECTION, "MAC SUPPORT"! THANK-YOU-NOTES CAN BE POSTED IN THE SECTION WITH THE SAME NAME.

Note that any and all questions posted under this thread, will be deleted without any explanation or advance warning. We have the Forum sections dedicated to Support purposes, for a reason.
G4TW Forum Developer
Think-tank driver





Favourite games

: GTA, Mafia II, Catherine



Posts

: 56


Points

: 723


Reputation

: 15


Join date

: 2017-04-18



Sorry for the belated reply everybody,
We are slowly getting back on track again as far as Forum operations are concerned. The link to the WINE wrapper appeared to be broken, luckily I fetched the item myself before it was taken down. The link in the opening post contains the re-uploaded item.
_________________
Forum Rules
//
Forum FAQ
//
All G4TW Downloads
//
G4TW The Sims 4 Gallery Collection
//
How YOU can help seeding!
How to install The Sims Medieval
//
The Sims 2 Overview
 // 
How to install The Sims 3
//
TS3 DLC install checklist
// 
How to install The Sims 4
Feel free to e-mail me for general questions & site navigation on G4TW! NO GAME SUPPORT THOUGH.
G4TW Training Administrator
General of the Armies & Gatekeeper





Windows version

:

Windows 8
Windows 7
Windows XP
Windows 10




System architecture

:

32 bits (x86)
64 bits (x64)




Favourite games

: The Sims 3, L.A. Noire, Saints Row, Red Faction, Team Fortress 2, Overwatch, PvZ: Garden Warfare, GTA: San Andreas, GTA V / GTA Online, Counter-Strike, Hitman, Borderlands, Fallout, Call of Duty, Battlefield, The Binding of Isaac: Afterbirth †, Government simulation & Military strategy games, S.W.A.T 4.







Posts

: 17008


Points

: 22901


Reputation

: 2520


Join date

: 2012-11-02


Location

: Bellisarius Hall



Thank you so much for this! When I tried to test run the game after installing Cats and Dogs, it crashed, and I realised the solution was to have vcrun2012 and vcrun2013. But I had no clue how to install them so this is a great help! Thank you for sharing the wrapper :") 



Mod edit: personal information removed.

- The_gh0stm4n

Beginner





Favourite games

: TS3, Drakensang Online, Project Diva







Posts

: 6


Points

: 1271


Reputation

: 1


Join date

: 2015-08-08



---
Permissions in this forum:
You
cannot
reply to topics in this forum