Hi everyone!
Yesterday, I downloaded "The Sims 3 - The Complete Collection", I followed the installation guide very carefully, everything is ok until here, no installation problem or error message all is good.
But in game I have only Late Night, Ambitions and Isle Paradise installed (Cities: Bridgeport, Twinbrook, and Isla Paradiso, interactions, cloths, objects and other things). But note that I have the first loading screen of Into the Future
You can see on the Screenshots, all is good with installation, but In Game there is only 3 extensions contents installed. Anyone know what I have to do? I tried to play the game via TS3/TS3W and Launcher/LauncherW. And I tried to unistall and reinstall too.. 
(I noted : Late Night/Ambitions/Isle Paradise Setup did'nt ask the Serial code, and all other yes)
That's it, I think I gave you all the necessary informations, and I hope someone will know how to help me, thank you very much in advance!
_____________________________________________________________
Screenshots :

alx1

Beginner





Favourite games

: Sims 3



Posts

: 2


Points

: 658


Join date

: 2018-01-28



According to your pictures, ALL items are correctly installed.
Please note that you cannot play the various games seperately.
So don't think you can play Showtime today and Generations tomorrow
All is combined into 1 game, being Into the Furure.
Hi Tarac, it seems that everything is correctly installed but no Cities of Diesel Stuff, University Life, and other expensions, so it seems that everything is ok but it don't 

.  I'll do a screenshot Main Menu
//EDIT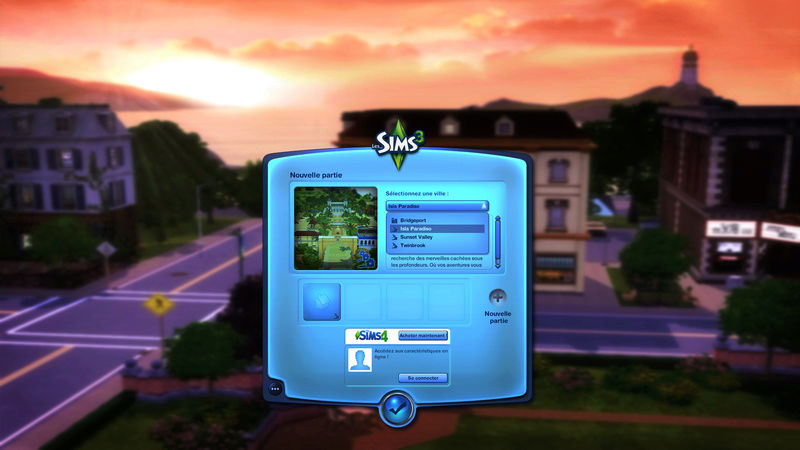 alx1

Beginner





Favourite games

: Sims 3



Posts

: 2


Points

: 658


Join date

: 2018-01-28



Hello
@alx1
and welcome to the Forum,
Sometimes the error can be caused by the crack-files getting..."messed up", for a lack of a better expression.
Could you for now try re-applying the 1.67 manual patch AND the Ultimate Fix again? See steps #2, #4 and #5 here:
http://games4theworld.forumotion.com/t1171-must-read-how-to-install-the-sims-3-correctly
Note, the manual patch and Ultimate Fix should also be included in the folder #Crack, in your Complete Edition download for The Sims 3. No need to re-download these items.
Good luck!

_________________

Forum Rules // Forum FAQ // All G4TW Downloads // G4TW The Sims 4 Gallery Collection // How YOU can help seeding!

How to install The Sims Medieval // The Sims 2 Overview // How to install The Sims 3 // TS3 DLC install checklist // How to install The Sims 4

Feel free to e-mail me for general questions & site navigation on G4TW! NO GAME SUPPORT THOUGH.

The_gh0stm4n

G4TW Forum Gatekeeper
Inspector General & Sergeant-At-Arms





Windows version

:

Windows 8
Windows 7
Windows XP
Windows 10




System architecture

:

32 bits (x86)
64 bits (x64)




Favourite games

: The Sims 3, L.A. Noire, Saints Row, Red Faction, Team Fortress 2, Overwatch, PvZ: Garden Warfare, Call of Duty: Ghosts, GTA: San Andreas, Counter-Strike, Hitman, Borderlands, The Binding of Isaac, Government simulation & Military strategy games, S.W.A.T. 4, GTA V / GTA Online.







Posts

: 18054


Points

: 24429


Join date

: 2012-11-02



---
Permissions in this forum:
You
cannot
reply to topics in this forum