Whenever the game loads, it kinda "blinks" to and from the desktop(where the icons are, idk what its called lol) and the game itself. And then it just stops working/it crashes. This is during when I choose a world then it loads. Did the v-sync thing on NVidia settings, still happen. I've found a solution by playing it on windowed mode but that doesn't really cut it for me and ofc I wanna play it at full screen. Any help with this pls :p

weisslobo

Beginner





Favourite games

: Harvest Moon



Posts

: 6


Points

: 649


Join date

: 2018-01-09



@weisslobo

wrote:Whenever the game loads, it kinda "blinks" to and from the desktop(where the icons are, idk what its called lol) and the game itself. And then it just stops working/it crashes. This is during when I choose a world then it loads. Did the v-sync thing on NVidia settings, still happen. I've found a solution by playing it on windowed mode but that doesn't really cut it for me and ofc I wanna play it at full screen. Any help with this pls :p
Assuming you really set the option in the NVIDIA control panel correctly, maybe check the graphics options again.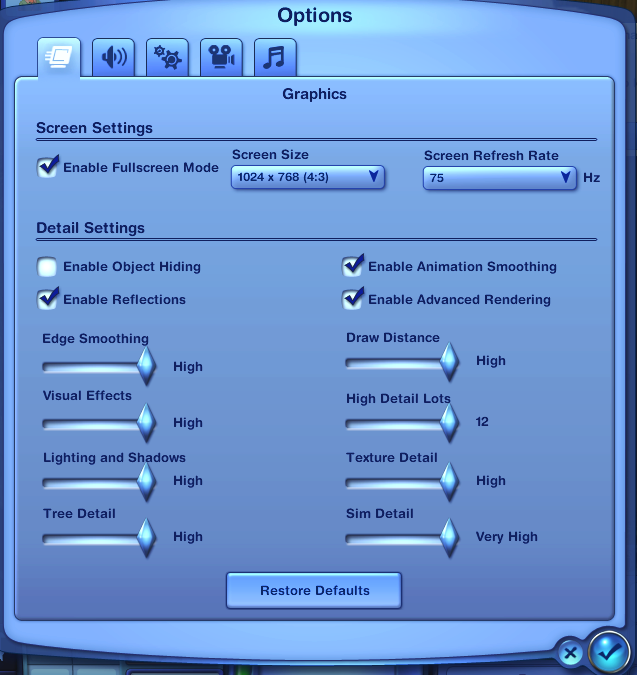 Put the screen refresh rate to 60Hz, if it's not already. Admittedly that is a long shot though. 
  But the fact that the game seems to work fine for you in windowed mode could be an indicator that you may have overlooked something, somewhere.
_________________
Forum Rules // Forum FAQ // How YOU can help seeding // VPN discussion thread // Contact Us


Choose your "Destiny" (wisely) !!



The_gh0stm4n

G4TW Platform Gatekeeper
Inspector General & Watch Commander





Windows version

:

Windows 8
Windows 7
Windows XP
Windows 10




System architecture

:

32 bits (x86)
64 bits (x64)




Favourite games

: The Sims 3, L.A. Noire, Saints Row, Red Faction, Team Fortress 2, Overwatch, PvZ: Garden Warfare, GTA: San Andreas, GTA V / GTA Online, Counter-Strike, Hitman, Borderlands, Fallout, Call of Duty, Battlefield, The Binding of Isaac: Afterbirth †, Government simulation & Military strategy games, S.W.A.T 4.







Posts

: 17916


Points

: 24253


Join date

: 2012-11-02



---
Permissions in this forum:
You
cannot
reply to topics in this forum